MEMORABILIA – GARAGE SALE
(Updated September 2019)
I have tripped over most of these items in many cases for many years to no avail and cannot see any sensible reason not to turn them into CASH for Tom's racing future see www.tomtweedie.com so as result I have documented these parts and I am offering them at suggested prices … not to insult anyone and I won't become a millionaire as result but hope you can do more with them than I can at present?
REALISTIC and SENSIBLE PRICES … we need to keep Tom racing!
HOLDEN V8 F5000 spec race engine (ex Elfin MS7 - below)
F5000 spec cylinder block with steel caps etc
Full set high comp pistons to suit
Crankshaft
Cylinder heads with pushrods, valves, roller rockers etc
Cam and roller cam followers/rockers plus other bits and pieces to suit this motor
Price around $4500 the lot or will split and sell separately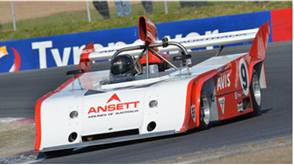 Elfin MS7
PAIR of MINI COOPER S WHEELS Very popular ROH Contessa 10" x 5" alloy wheels in good condition (see below) ... $250 the pair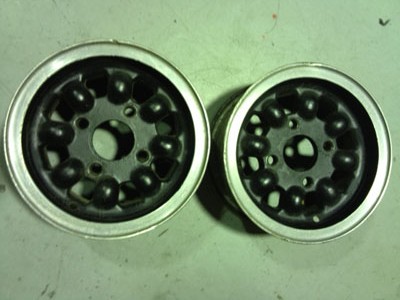 Alloy Mini wheels
MORRIS COOPER S and Mini 850 grilles (both used) but straight … $150 each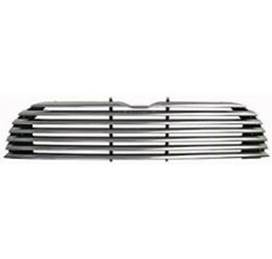 Morris Cooper S front grille
Circa 1965 - 66 FORD MUSTANG RACE/ROAD PARTS
Pair 289/302 Windsor black powder coated "high lift" Motorcraft branded racing rocker covers … $250 pair
Full set of 16 V8 ROCKER COVER extended T piece chrome studs (suit above)... very American and would enhance any engine bay … $120 or $300 INCLUDED with both rocker covers
T bar and gear linkages (original) rare as rocking horses … $175
F351 Windsor iron cylinder heads (unmodified) … $150 pair
PB RADIO AM only original circa 1965 press button … $95
Steel competition lightweight flywheel with ring gear … $250
1966 Mustang strip speedo instrument binical … $50
Enlarged bigger capacity RACE sump fully baffled with windage tray … essential for all high performance cars road or track to avoid oil surge … $450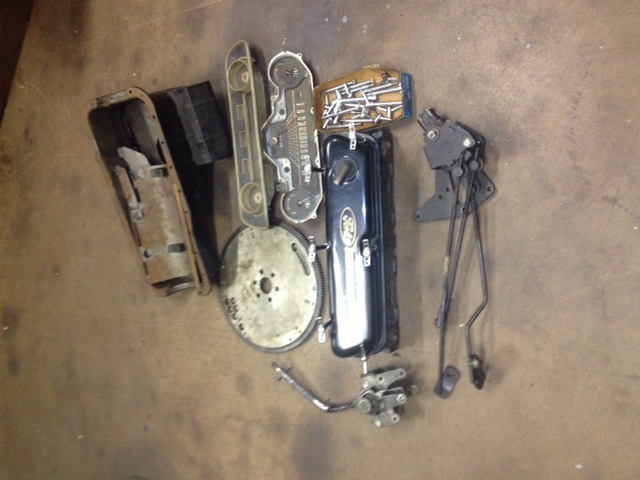 Mustang parts
BRAND NEW GETRAG set of 5 HELICAL (DOG) race gear ratios - suit 5 speed Group A race car (Sierra/Commodore/Nissan) or similar:
22:24
24:22
15:31
24:24
20:28
4 x dog rings near new
These probably would cost well over $900 per ratio new today but I would accept - $1250 ono for the lot
USED RACE TYRES - Assorted slicks 13''- 15'' F5000 tyres front and rear - cheap!
TILTON INTERNAL CLUTCH SLAVE CYLINDER - Hydraulic release bearing part no 61-300 ... suit most modern V8 Supercars and some Group A&C touring cars from the 1980's- 1990's plus selected open wheeler race cars fully recon new sleeve/seal/hydraulic lines plus spare new seal .. ABSOLUTE BARGAIN LESS THAN HALF PRICE - $450
REV COUNTERS - tacho's mechanical drive and electronic (Smiths) and others suit historic race cars - offers
DORIAN LAP TIMING - CAR TRANSPONDER- early block type Data 1 in original cardboard box with charger etc but probably needs a new battery … note 7014 note our number - $250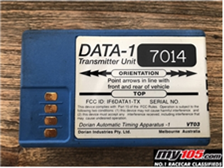 Transponder
EARLY JAGUAR TOOL KIT- complete and I suggest from early car in black plastic box ... very similar to below, rare and collectable especially for a fussy early Jaguar owner - $100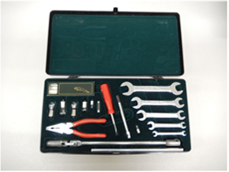 Jaguar tool kit
JAGUAR TEMPERATURE/OIL PRESSURE COMBINED GAUGE - Smiths black face circa 1950's water temp/oil pressure capillary gauge - $100
JAGUAR OIL PRESSURE GUAGE Smiths black face probably Mk V or thereabouts - $70
JAGUAR 15'' WHEELS AND TYRES set of 4 chrome rimmed steel wheels (see below) with clever aluminium faceplates … they resemble Jaguar D Type Dunlop wheels - $800 ono he lot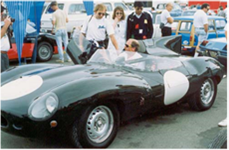 Jaguar wheels
AUSTIN HEALEY BN1 (USED) REAR SPRINGS - pair - $80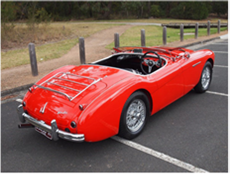 Austin Healey BN1
MOTO-LITA leather bound 3 x spoke steering wheel (see Healey above) in good condition - $225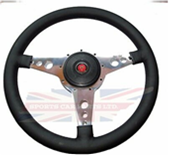 Moto-Lita
SU CARBURETORS - Assorted 1 1/4'' and 1 1/2'' plus single inlet manifolds - offers from $25 each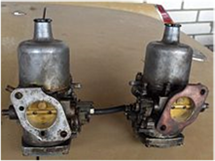 SU Carburetors
RACE PIT COUNTER BOOM Aluminium frame with steel base to support all pit air equipment hoses etc ... $450
SCALEXTRIC CARS & TRACKS - Two large suitcases full of many famous old & new race cars & multiple track options plus all electrics etc … not used for many years (Tom grown up) so - beer money $300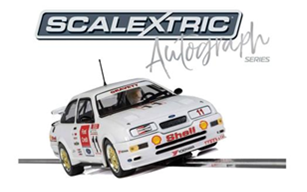 Scalextric
OLD CAR MAGAZINES - large selection going back 30 or 40 years including all the popular Australian and UK publications plus many copies of Racing Car News (RCN). I have these at home and they have filled a lot of cupboard space so if anyone is interested please contact me … they are stacked chronologically by year etc so won't be so hard and I have no idea of their value so open to realistic offers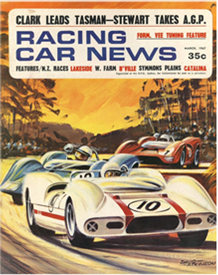 Racing Car News
PORSCHE 911S ENGINE PARTS... we all know Porsche parts new are expensive … these are seriously cheap!
Set of 6 x genuine 2.2 litre (1971) factory conrods … $600
Oil pump off 2.2/2.4 litre (nearly $1,000 new) … $350
Valve springs with lash caps … $100
Competition air cleaners suit up to 2.4 Porsche 911 .... $200 the pair
2002 Porsche Boxster headlight assemblies as new (orange winker lens) - $400 pair (replacement cost new $1200)
| | | |
| --- | --- | --- |
| | | |
| Porsche conrods | Porsche oil pump | Porsche air cleaners |
PAYMENT TERMS and conditions:
To be sold with our best intentions with all faults (if any) and no guarantees of any kind are implied or offered
Cash or cheques subject to clearance
Bank transfer to CBA 062.157 - 0055.0608
Packaging/post/freight costs extra at cost price
GST not applicable
All prices in AUD - Australian dollars
Viewing and collection at HORNSBY (Sydney) - by arrangement
ROBERT TWEEDIE PO Box 270 Hunters Hill NSW 2110
M: 0408 162 762 (daytime) E: ibcholdings@bigpond.com F: https://www.facebook.com/TomTweedieMotorsport (Tom's Facebook)


[ Home ] [ Robert Tweedie collection of cars ] [ Heritage 1850's Hunters Hill House ] [ Queen Victoria Inn ]
© 2002-2022 IBC Holdings Pty Ltd. All rights reserved.